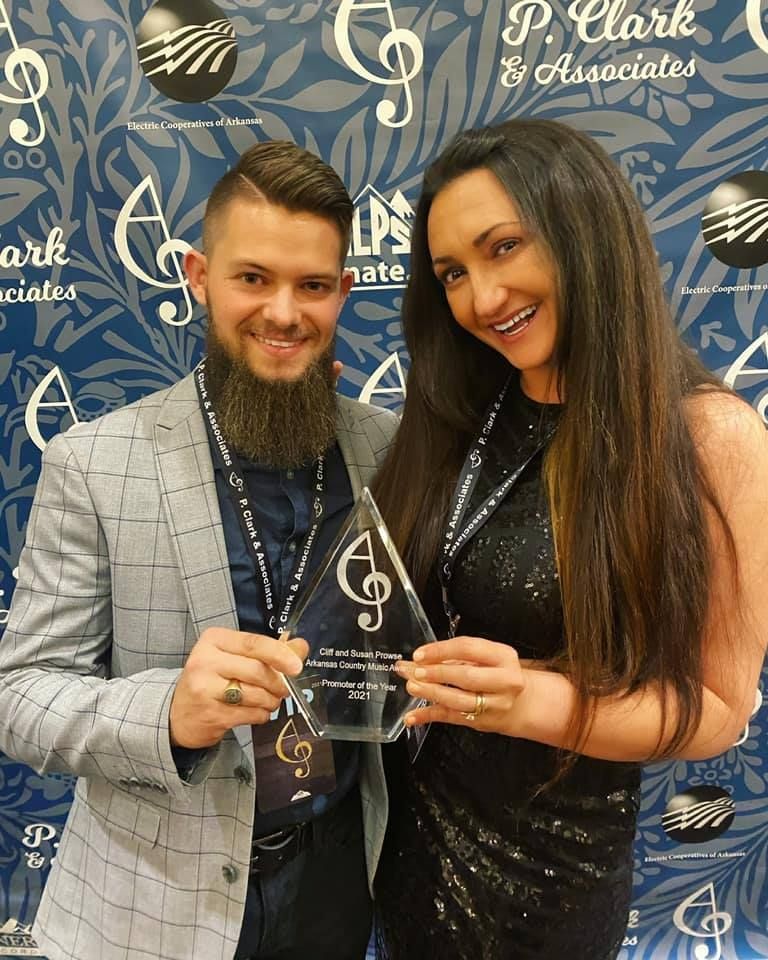 Winning this award was only possible with the help of all those who have made Yadaloo Music & Arts Festival a success. Thank you all for believing in us, working hard on it with us and loving Country music just as much as we do! 
A huge shout out to our colleagues and fellow Arkansas music family nominees. It was a big ole' reunion and our hearts smiled all night long. 
Excellent production and event, Nathan Hunnicutt and Charles Haymes. Your hard work was obvious last night. GREAT SHOW! 
A shout out to the sponsors of events like this. Without you, we can't elevate the arts in our great state! 
Much love and music!