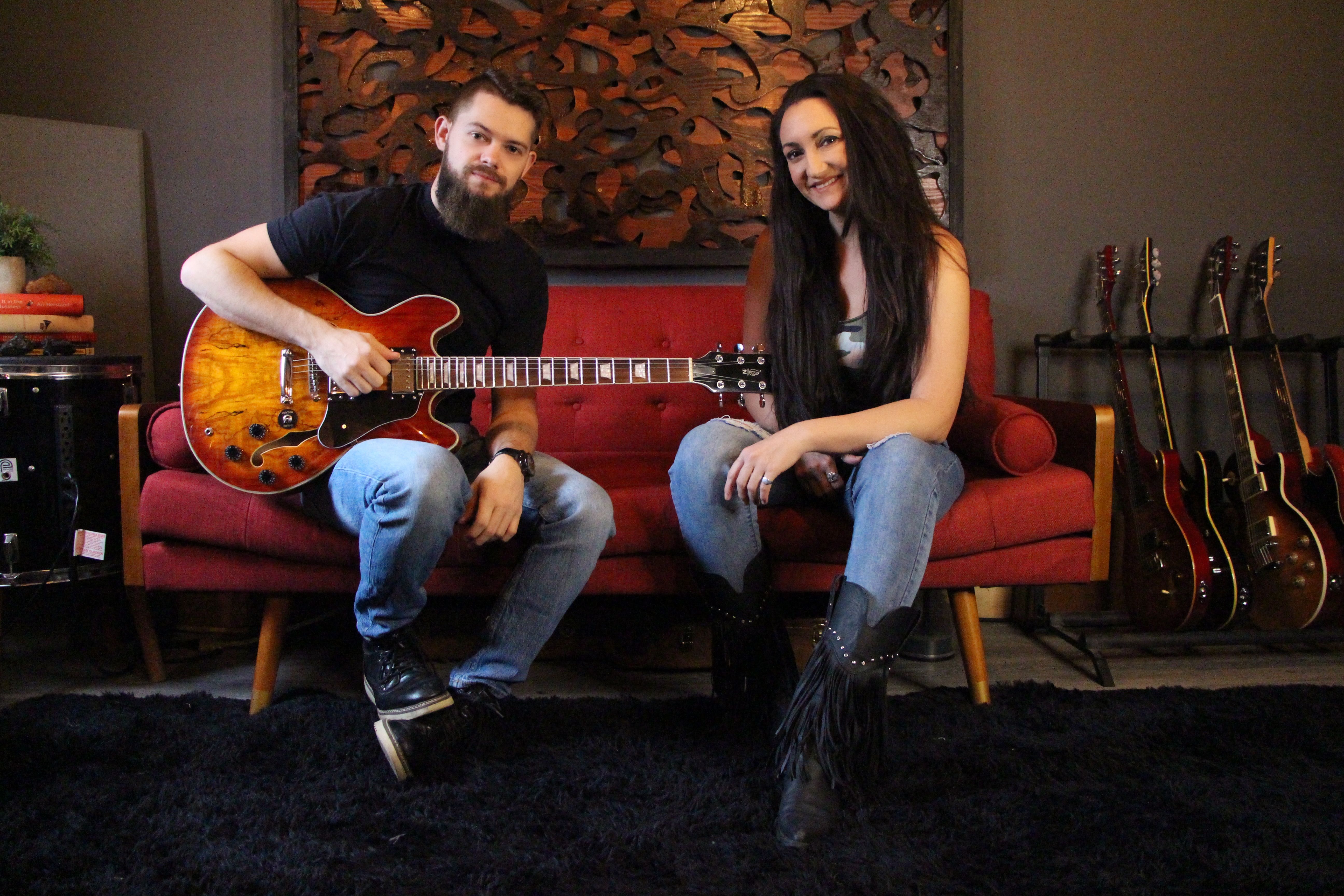 September 14, 2023 
In a genre often saturated with the familiar, Cliff & Susan, the dynamic married duo from Little Rock, Arkansas, are poised to shake up the country music landscape with their debut album, "Fiddle & Keys," set for release on October 27, 2023. This is not just another country album; it's a seven-year musical journey that captures the essence of this extraordinary duo. On October 6, the duo will release a single from the album, "Neon Dreams," offering fans a taste of their fresh new sound.
A Unique Blend That's All Their Own
The album features 12 meticulously crafted songs, blending classic country with rocking piano, guitar, and fiddle riffs. Susan describes it as a "melting pot of influences, storytelling, and high-energy live performances." With Cliff taking the reins on arranging, playing most of the instruments, and producing the majority of the songs, "Fiddle & Keys" stands as a testament to the duo's collaborative spirit and shared musical vision.
What Cliff & Susan Say
Cliff, the multi-talented musician and producer behind the album, shares, "We've been performing together for seven years, and this album truly represents what we're capable of. It's fun, heartfelt, and real."
"It's important for us to have songs that allow us to deliver a high-energy show and entertain," says Susan. "My favorite track so far is the fast, rocking 'High & Dry.' We offer a mix of tempos on the record, but I love to stretch out on the keys during performances. With Cliff's world-class musicianship on the fiddle and guitar, audiences are sure to love our original shows!"
Pre-Release and Support Levels
The album will be available on all streaming platforms starting October 27, with 'Neon Dreams' first dropping on October 6. Fans can pre-purchase the album through a crowdfunding initiative that offers various support levels, including signed CDs, limited edition merchandise, and Susan's original watercolor paintings. More details will be available on their website, www.cliffandsusan.live.
About the Album
The standout track "Fiddle & Keys" narrates the love story of how Cliff & Susan met, and lead to an invitation to be Gov. Mike Huckabee's musical guest feature on the Huckabee Show in February 2023. While the album primarily focuses on upbeat, danceable tunes, it also features a few slower songs for balance, offering something for everyone.
Tracklist:
Neon Dreams

A Natural State

Better Than a Country Song

Fiddle & Keys

Maybe You Should

When I'm Feeling Lonely

Drivin' Me Crazy

A Song For Grandad

If It's Worth Doing

Ain't My Baby Grand

Lonesome Cold as You

High & Dry
More About Cliff & Susan
Cliff & Susan, a dynamic married music duo from Little Rock, Arkansas, have captivated audiences globally with their versatile performances featuring piano, fiddle, and guitar. Their interactive, request-driven shows span a wide range of genres and entertain crowds for hours. With a repertoire of over 2,000 songs, their musical dexterity is unparalleled.
Cliff Prowse, a multi-talented artist with decades of experience, has collaborated with numerous award-winning artists and produced over 30 artists. Susan Erwin Prowse, a singing piano entertainer, left her career as a Radio Frequency Engineer to pursue her passion for music in 2003, releasing two albums out of Nashville and entertaining worldwide.
The couple met on stage in 2016 and have since toured in over seven countries, performing more than 200 shows annually. Their business ventures include Big Red Dog Productions, an artist development company, and their e-commerce store, Rainy Ray. They also host the Cliff & Susan Podcast, co-founded the Yadaloo Music & Arts Festival in 2019, and launched the Entertainers Academy in 2022. 
Learn more at www.cliffandsusan.live
Watch their performances of "A Song For Grandad" and "Fiddle & Keys" on the Huckabee Show at www.susanerwin.com/huckabee-show. 
Social Media Links:
Facebook: www.facebook.com/cliffandsusan
Instagram: www.instagram.com/cliffandsusan
Twitter: www.twitter.com/cliff_and_susan
Susan Linkedin: www.linkedin.com/susanerwinprowse
Duo Linkedin: https://www.linkedin.com/showcase/cliff-susan/
Tiktok: https://www.tiktok.com/@cliffandsusan 
YouTube: www.youtube.com/@cliffandsusan