On June 17, 2023, we came together to celebrate a successful year of shows with the Spa City Bop Club.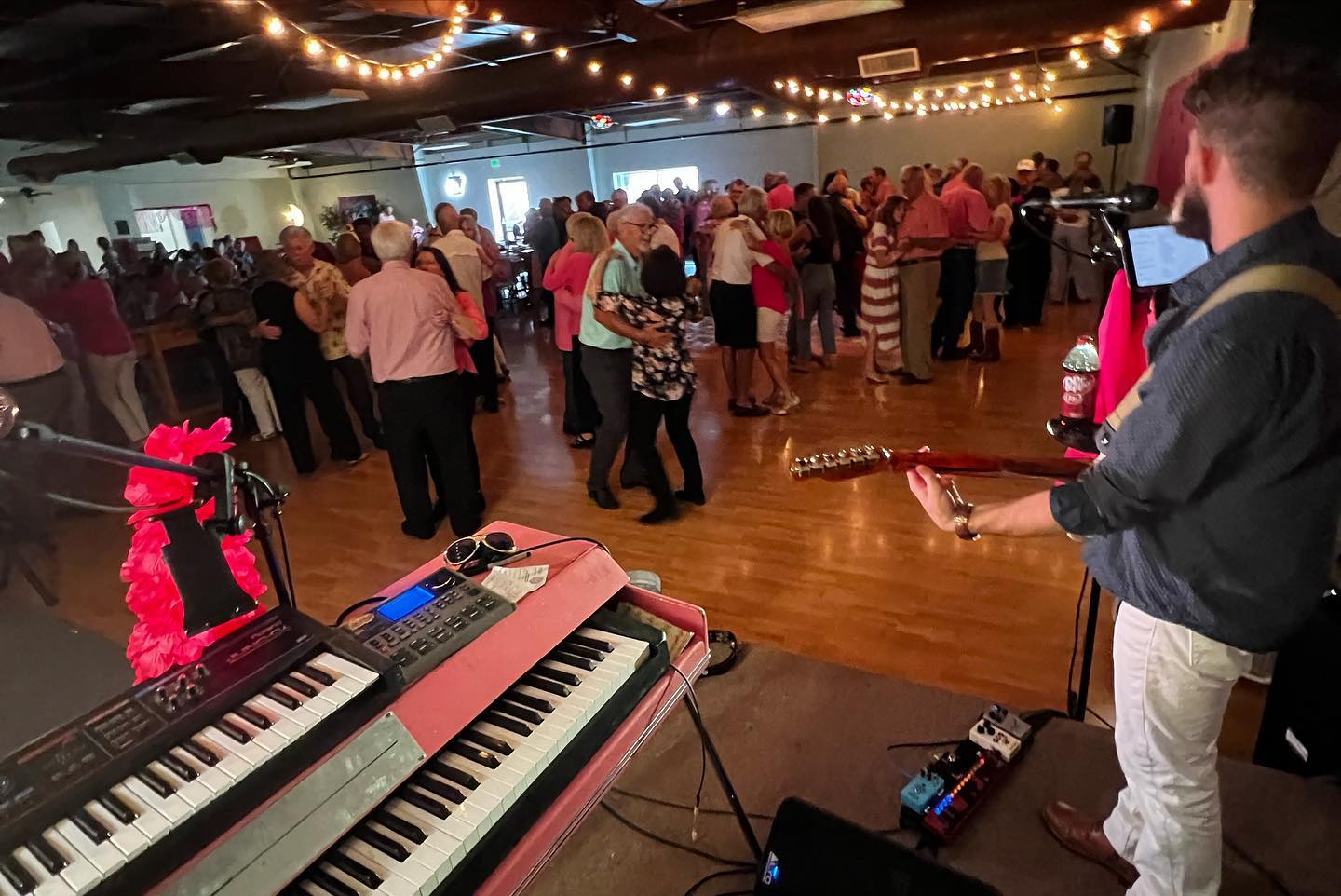 (BELOW IS THEIR THANK YOU POST)

Regarding Spa City Bop Club Member Appreciation June 17, 2023:

Last Saturday night was so much fun with 132 members and 44 nonmembers in attendance. (Total 176) How did all of that come about? The Member Appreciation Celebration night was inspired by Susan and Cliff Prowse.  They were coming off a very successful season with Oaklawn in Pops Lounge and were so excited about how our bop club members had supported them through good times and bad (Covid). They wanted to help our club build its membership back to pre-covid days and volunteered to do a celebration party for our members in hopes that would generate interest in joining our club.  BTW – Cliff and Susan are members of our club as well as Susan's mom and dad.  Our President, Dennis May, jumped on that offer and asked Ginger Johnson to get it organized and coordinated with Cliff and Susan's schedule.  The rest is Spa City Bop Club history.  Membership renewals and new members went from 150 members in April to 200 members as of June 17, 2023.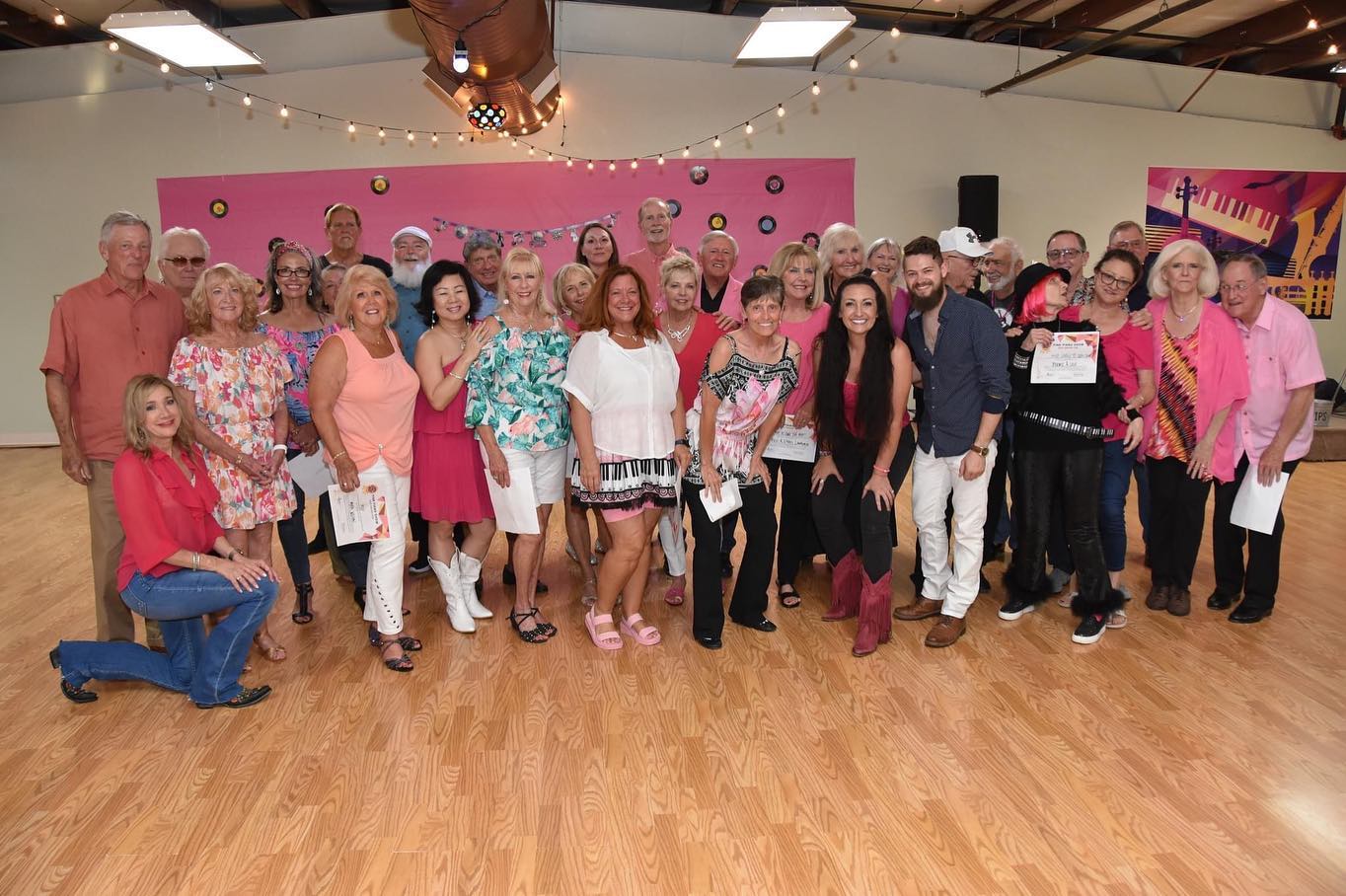 Our club is so appreciative of this grand gesture from Cliff & Susan Prowse.  We cannot express how great Saturday night, June 17th was (even in the heat).  The music was non-stop. Requests were taken. Line dances danced. Great variety of all kinds of dancing: country, blues, rock n roll, west coast, east coast, cha-cha – you name it, they played it and we danced 'till the lights came on at 9 pm.  (And no drinks were spilled on the dance floor. LOL)

An event like this has many folks helping in the background – Special thanks to Linda McDaniel, June, Harter, Glendora Anderson, Jim/Virginia Stanton, Phil Dickson, and Donna Brinkley for working so hard to get the seating arranged and decorations done.  An extra thank-you goes to Donna Brinkley for bringing many extras to decorate for this fun Pink Piano occasion. 

Thanks to our Bop Club Members (Old and New) for attending and enjoying the "free" event in their honor.  We hope to continue this surge of excitement and activity for years to come.  And thank you to the 44 nonmembers for attending and helping us celebrate.  We hope you will consider joining our club and participating in our regular dances.  www.spacitydanceclub.com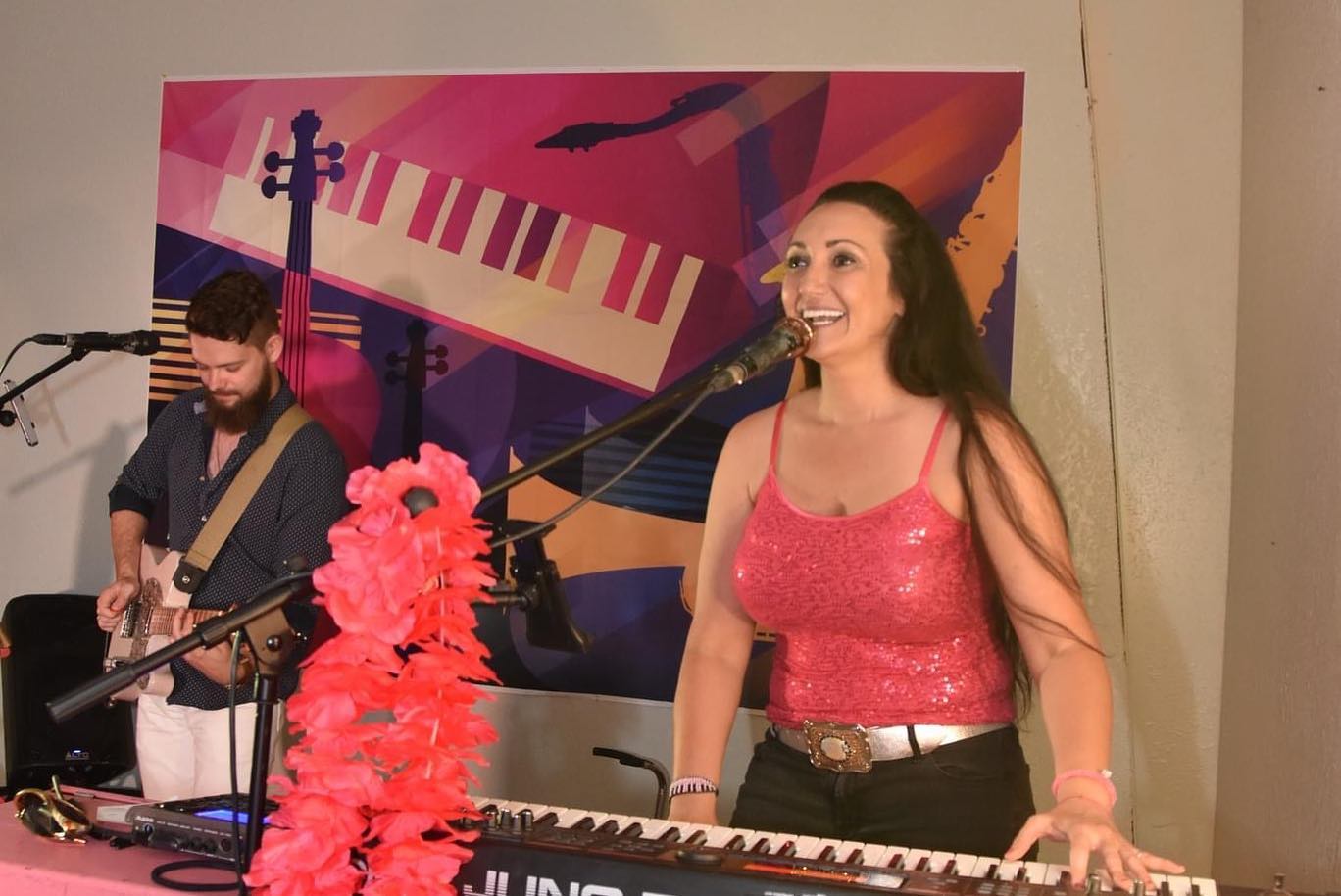 Again, thanks to Cliff and Susan for inspiring this super idea and volunteering their valuable time and great talent for us. It was overwhelming. It was awesome and all the awards were hilarious and fun. You guys have "nailed" your fan base perfectly.  From the very first note of the very first song, the dance floor was full and stayed full until 9 o'clock. It was great.  Kudos and a BIG thank you to Cliff & Susan.  Spa City Bop Club loves you both!